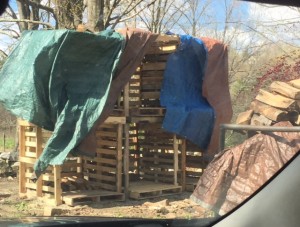 Here is an update on the Old Ashby Road shed saga. Once the shed was removed this new solution to everyone's wood stacking issues appeared! Bonus: it has great curb appeal!
Jennifer Messer
---
Reader submitted story. The prior latest woodshed saga can be found
here
and
an article with photo of the original
.