We at the Mason Gazette hate ads, unfortunately web server costs don't pay themselves. So a compromise might be a slightly smaller, non-intrusive paid ad in the menu location that got you here.
Email us at gazette(dot)coldhaus(dot)com if you are interested. "The ad" will run for at least one week and possibly longer if no one bids up the cost of this space or we forget to replace it.
---
Our own "getting a package" ad is an invitation to
subscribe
. Click on this
link
if you would like an email notice for new postings. Warning, occasionally we are accidentally prolific, but our current subscribers don't seem to mind. Also if the procedure does not appear to work, contact us at the previous email address (but keep on reading first).
If you find that you are not getting notices there's a good likelyhood that the email address you gave us was incorrect. But at that point we have no way to contact you when you are unceremoniously deleted from the subscribe list. Contact us, or try subscribing again. Addresses of email notices that repeatedly "bounce back as undelivered" will result in your address being deleted from our lists.
All new user and subscription requests are manually reviewed. We must be able to recognize it. So for example "person in Mason" at "address ending in asia", just isn't going to be accepted without a secondary song and dance on your part. If your IP address resolves to some point in the middle of the Indian Ocean or off the coast of Africa, good luck (it doesn't mean we'll refuse it, but explanations will be required).
Finally, if you choose to register as a user, you will have control over the type of email notices sent to you by the software. It's a benefit to you (you can pick and chose) and also us (we don't have manage your list).
---
If you got here by clicking on the
help wanted ad
,
the expired link is here, an updated link here now here the superintendent's position is not advertised; but the current superintendent is scheduled to leave after the 2014-15 school year. Our ad was not sponsored by the school district so we'd suggest you not mention it until after you get the job.
And then the Town of Mason may may still be looking for a Road Agent. Unfortunately no job description or advertisement is available. Try 603-878-2070 for more information (or at least have your application placed in the interim folder)??
Update, as of June 24, 2014 the Town of Mason will be looking for a new road agent!! Where the official ad will appear is still in the air, but the job description may have been finished at the June 24 selectmen's meeting.
The words below are were the official Town of Mason Road Agent position announcement; however, check the town web site for changes.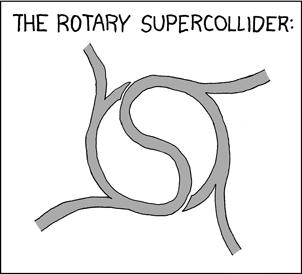 TOWN OF MASON
Mason is accepting applications for the position of Road Agent. There are 40.3 miles of road, 3 full time employees and 3 part time employees. Candidates must have extensive road construction or state/municipal highway experience with at least 5 years progressive managerial experience. Must enjoy working as part of a team and interfacing with the public. A bachelor's degree and/or 10-12 years' experience required. Must possess a valid CDL-A or B. Must be able to pass Town of Mason physical. Position is salary/exempt with benefits. Resume should be sent to Town of Mason 16 Darling Hill Rd, Mason NH 03048 or emailed to selectmen@masonnh.us by 9/01/2014.
As of October 15, 2014 the town is looking for part-time plow operators. Must be willing to work in the middle of the night on short notice.
As of November, 2014 the town will be looking for a building-inspector.
We're not sure if the plow operators positions are still open, but we do know that at least one prior operator has moved to greener pastures. We ran out of room on our canned ad so removed the plowing position without the usual strike out sarcasm. However, editing jpgs over and over again makes them fuzzy and stale, so let that be your guide.

Well here we go again… the town is again looking to fill highway department positions, first with a part time ad posted on September 15, 2015 but when unfilled, upgraded to a full time position ad on November 9, 2015.
"This job comes with competitive wages and a great benefit package."
Thanks,
The Gazette Management