By day the Lord commands his steadfast love,
and at night His song is with me,
a prayer to the God of my life, Psalm 42:8
Save the Date:
May 31 5pm to 7:30 pm Pipeline Fun(d) Raiser Ham and Bean Dinner at Mason Church: Menu: Ham (think roasted pigging stations), beans (think fracked gas), potato salad (think underground tube[r]s), and brownies (think 50 ft wide brown swath thru town) Come to a delicious dinner, donate as you are able. The funds raised will go toward getting our message to the politicians and agencies in NH and nationally, as well as funding mailings to keep Mason residents and property owners to fight this potential blight on our town.
June 7 Children's Day celebration church service, AND Annual Pie Auction. Come share this day where the children select the animals from Heifer Project, and share their expertise and learning with the congregation. Then, continue the special day with the Pie Auction right after church service.
Community Supper June 11 Cookout by Mason Fire Company 5:30 to 7pm Still free, and still a great place to visit with Mason friends and surrounding town neighbors! Come and support this community offering and see your fire department in action! Your contributions keep Community Supper going, and we share any leftovers with shut-ins and with St. Vincent DePaul Food Pantry.
June 13 "Getting to Know You" potluck dinner on Saturday night 6pm This is a chance to meet our new Pastor in a casual, friendly way. Don't miss it. There will be a time of question/answer with Pastor Veronica, after we have shared our meal.
June 14 We have scheduled June 14th for our candidate to conduct a service here in Mason, and a special meeting will follow to vote on this candidate. And we have a baptism for our new pastor to celebrate as she baptizes baby Lily Tumanelli. Don't miss out on this joyous occasion.
Coffee House at 7pm June 21 Support live music in Mason—it's awesome. Featured in May: VOCI ANGELICA TRIO The Living Room Coffeehouse at the Mason Congregational Church invites one and all to an evening filled with wonderful music on Saturday evening, June 20. Breaking with the usual tradition of an open mike coffeehouse we have 3 scheduled performing artists. We are so pleased to introduce to you our featured performers, Voci Angelica Trio from the Boston area. The vibrant voices of this trio combined with cello will fill the Mason congregational Church's sanctuary with music. Opening for the evening is Mason's own folksinger/songwriter Jerry Wile on guitar, followed by one of our favorite groups, Decatur Creek .
Spring Cleaning?? Go for it, and when you find gently used items that you think would be good for the Mason Church Yard Sale on Old Home Day, September 13, 2015. If you have something that you can't keep til September, we have limited storage, but are willing. Call Betty at 878-2374.
Earth Day is Every Day! On April 22, our usual Earth Day, we still were coming out of the deep freeze, so you may not have noticed the roadside trash. Please take a walk, enjoying spring, and be the good steward of the earth each of us is called to be!
Church Garden We plan to continue our church garden so if you would like to help call Nancy Richards, Kathy Chapman, or Betty Goen, if you would like to help. The garden produce is shared with the Food Pantry, or with our Mason residents. The Sunday School children will be helping this year. Any extra plants you have might find a home in our church garden…
Updating Church Directory: Send corrections or additions to miscott39@gmail.com
Yarn into Prayer Shawls! Join the knitters of Mason Church in the prayerful knitting. If you know someone who needs the warmth and prayers of a shawl please contact: Susan Suokko at Usercat2@comcast.net or 941-920-0270 or call Linda Lannin at 878-2470.
Adult Study Groups We will pick up our Adult Study groups in the fall under the direction of the pastor , the deacons, and the education committee.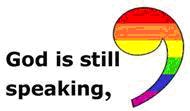 Are you listening? So reach out, remember, and care about friends, neighbors, and our environment…
Keep Informed about the Pipeline-through-Mason issues by going to: www.nhpipelineawareness.org and http://masonnh.us/pipeline-project-information/ for information and maps. Go to http://nhpipelineawareness.org/petition_stopned/ to sign the petition to Maggie Hassen . Mason Pipeline Monday night meetings are open to all! 7pm
Arthur Rafter is doing well, and is now in NY with his family. Write or call him, as he will be missing us, maybe as much as we miss him. Arthur, c/o Jane and Gary Goodhart, 19 Meadow Lane, Pleasant Valley, NY 12560. Phone # 345-635-1405
Keep Cindy Tibbetts in your prayers. Sooner or later the medical profession will figure out what will help her most. Give her a call at 809-2036 or 878-3904 to see if she needs a ride, some company, etc.
St Vincent DePaul—Food Pantry asks that if you are able, the Food Bank is in need of paper products, bath soap, dish soap, etc. Look for the Food Bank tote near the back door to leave your offering.
Buy your coffee at Mason Church: Help keep the coffee in our coffee hour… We use fair trade coffee, and support our coffee hour by selling coffee to you for your home use. Mason Church RUNS on FAIR TRADE coffee! Please contact Mark Stroms, 603 305-0023.
Do you know someone who needs spiritual support or other support, of the pastor and deacons? Please call, your church family may be able to help. Leave a confidential message for the pastor at 603-878-1684 Any news items, comments, or things you would like to share: contact Michelle at 878-1680 or miscott39@gmail.com