We received a notice from Meena Malik of the Voci Angelica Trio that they will be performing at the Living Room Coffee House at Fellowship Hall, Mason Congregrational Church on June 20, 2015.
Meena indicates "the concert will be a fundraiser for the Nashua Rescue Mission, where 100% of the donation will go to them."
From Stephen Tamulonis (organizer of the Coffee House) "We are going to be raising funds and awareness of the needs of our neighbors. I have been talking to Maurene from St Vincent dePaul of Greenville NH. The need is great and they are seeking more support."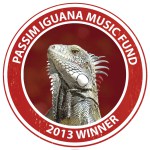 Exact details may be forthcoming in a subsequent press release.
According to their web site, the Voci Angelica Trio's music education program (see link here) has been well received and resulted in a 2013 award from Club Passim in Cambridge, Mass.