Melissa Whitten recently gave testimony before the New Hampshire Utilities Commission May 8, 2015 Docket No. DG 14-380; topic: Liberty Utilities petition for approval of a firm transportation agreement with Tennessee Gas Pipeline Company, LLC.
Ms. Whitten identifies herself as a consultant employed by La Capra Associates, Inc. La Capra identifies itself as an "independent energy consulting firm focused on helping our clients make sound policy, planning, investment, pricing, and procurement decisions". At this particular hearing Ms. Whitten was "testifying on behalf of the Staff of the New Hampshire Public Utilities Commission ("Staff")."
In the executive summary Ms. Whitten generally hedges her bets to a possible short term gas energy need, but a flawed long term one. We don't know if Ms. Whitten considered the possibility that projects sometimes create their own tailwind. If alternative sources are to be the primary source of energy, New England will probably continue have the highest energy costs in the nation and declining growth. If Marcellus shale gas is brought into the equation, consumers might actually return to the region.
From Melissa Whitten's summary (we thank George Rendle for the original pointer):
"I find that the Company has demonstrated a need for incremental capacity to meet design – peak – day and annual – throughput requirements within the next five years based on the forecast they presented. However, their forecast is based on the assumption that growth trends observed in the past will continue into the future without providing sufficient explanation identifying the demographic factors and economic drivers that would support this growth trend." (page 6 summary of findings found at NHPUC here).
From the pages of history:
The Interstate System has been called the Greatest Public Works Project in History. From the day President Dwight D. Eisenhower signed the Federal-Aid Highway Act of 1956, the Interstate System has been a part of our culture as construction projects, as transportation in our daily lives, and as an integral part of the American way of life. Every citizen has been touched by it, if not directly as motorists, then indirectly because every item we buy has been on the Interstate System at some point. President Eisenhower considered it one of the most important achievements of his two terms in office, and historians agree. Source here.
Several problems confronted policymakers. Even as construction moved at a record pace, a looming fiscal crisis threatened to derail the schedule, if not the program. According to the 1961 Interstate Cost Estimate (ICE), Congress would have to provide an additional $11 billion to maintain the schedule. Controversy dogged construction in urban areas. The press repeated tales of alleged corruption and bungling that had given the program the disparaging label "our great big highway bungle." Source here.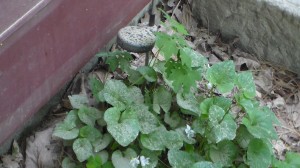 Of course, no one wants to live next to an interstate highway and its existance did a pretty good job at killing public transporation. Also, moving energy in the form of tanker trucks down our roadways appears to have become exceedingly popular.
Here in Mason we spend a lot of time cleaning road dust off of our test solar energy collectors and have come to the conclusion that the only thing that will go up is our property taxes.