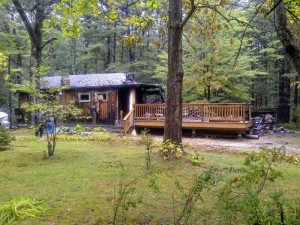 Mason, Saturday September 19, approximately 6:00 p.m. passers by reported a fire at a mobile home at 147 Starch Mill Road. No one was home at the time. The home is listed as the residence of George & Paulette Davis.
According to Fire Chief David Baker, the home was 1/3 involved by the time the call came in. It is presumed to be a total loss. Origin of the fire is undetermined.
Water was taken from an adjacent swamp, and water supply was not an issue. There was no significant extension of the fire to adjacent woods and fields.
Fire Mutual Aid was provided by the surrounding communities.
---
This post has been updated and added a picture from the Monadnock Ledger. The complete Ledger article can be found here