The town web site is indicating your last chance to pay the semi-annual tax bill is July 10 (all day), followed by the community supper (5:30 p.m. – 7:00 p.m.) and Dean Stevens at Summertime Music on the Green (7:00 p.m.). If you time it just right, you can get all three done; however, if too many people try it, parking will be anywhere you can find it and the queues may be long.
August 14 will be too late to pay your taxes without penalty. At the June 24, 2014 Selectman's meeting the Selectmen signed the 2014 Dog Civil Forfeiture Warrant; so if you hope to sneak your unlicensed pooch under the radar, you're out of luck.
Since it's mostly open air acoustic music on the gazebo, boom de yada complaints should be minimal.

---
Community Supper Thursday, July 10th at 5:30pm
summer salads — chicken, pasta with lots of veggies and shrimp — served on beds of greens.
Dee Mitchell's famous lemon blueberry bread made with Mason blueberries will round out the main course.
Yes, there will be fruit and yummy desserts baked by generous volunteers.
Volunteers from 9 to 90 make the suppers happen!
Summertime Music on the Green
Coordinated by the Mason Recreation Committee.
Thursday, July 10th at 7:00pm, Dean Stevens
Thursday, August 14th at 7:10pm, Decatur Creek
These dates are the same as the Community Supper.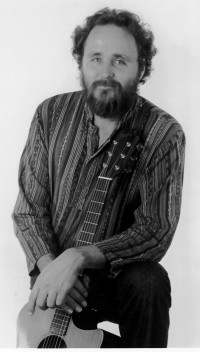 About Dean Stevens
For twenty five years Dean Stevens has delighted audiences of all ages throughout the Americas. An exuberant performer of distinctive style and wit, he combines an intricate, self-taught guitar style with a versatile and expressive singing voice. He has established himself as a formidable creator and interpreter of a wide spectrum of songs in English and Spanish. His own material explores a variety of personal and social topics, paints sketches of people and places, celebrates the Earth, and annoys the narrow minded.
Born and raised in Costa Rica, Dean Stevens is a lifelong student of Latin America. He learned Spanish at an early age, and readily absorbed the musical and topical influences of the region. He travels frequently to Central America, and has become known for his humanitarian efforts on behalf of refugees returning to their homes in El Salvador and Guatemala.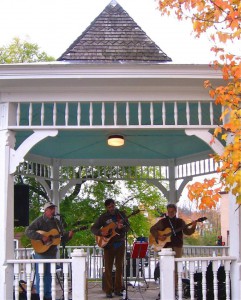 About Decatur Creek
Doug Farrell, Steve Dionne, and Jack Carlton are each accomplished NH musicians, singer/songwriters, and performers who together are – Decatur Creek. Their diverse styles complement one another and the group's evolving original acoustic sound will bring a smile to your face, rhythm to your feet, and leave you wanting for more. Doug and Steve handle most lead vocals and guitar parts with occasional forays on harmonica and percussion. They have written all of the songs posted to date (except Southbound Train – by Jack) and most of the band's primarily original repertoire. Jack handles the bass, most backing vocals, some rhythm guitar, electric lap steel (Cruisin' For You), high-string guitar (The Middle) and some dobro, so far…!