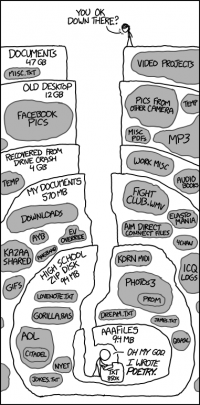 Today we found an interesting notice on the Town of Mason web page:
"The Facebook and Twitter accounts for the Town of Mason have been suspended at the request of the Board of Selectmen. You may still receive email announcements by subscribing above."
The gazette is not a facebook or twitter user so has no opinion about the town's use of same, but we do wonder when this decision was made? If it happened at the last selectman's meeting on Tuesday, June 10, 2014 we missed it.
Some background checking indicated that the selectmen were concerned that someone might use facebook or twitter to post nasty things for which the town might then become liable. Additional undisclosed sources revealed that site moderation issues could make the town liable for violation of first amendment rights, defamatory comments and record keeping requirements.
This is being called a "temporary administrative decision", the selectmen will probably review it at their next meeting. The topic fits right in with the internet discussion scheduled for the same meeting. Maybe the selectmen should schedule the multi-purpose room at the school per the superintendent's recent offer?
The Town of Mason Public Library's facebook page has so far survived the purge.
Our two cents always thought that twitter would make an interesting and free code red alternative. The Town of Brookline uses code red, we don't know how much if anything they pay for it. However if the Town of Mason is to be held liable for someone not receiving a twitter message that would be a concern.
Nothing is simple when governmental entities become involved.

---
We also have it on good authority that the town clerk is now concerned about releasing her public statement made at the June 10, 2014 selectmen's meeting. She publicly read a statement from from written notes. The Ledger-Transcript scooped us on June 11 with snippets from the meeting. We really wanted to release the whole speech in the interest of accuracy, but our requested item never materialized. You can read what there is at the Ledger online here. Otherwise you will have to wait until the selectmen's minutes are released; however, those may be abbreviated.