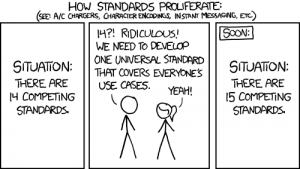 Under the new business items at the May 12, 2014 Mason School Board meeting, the superintendent cheerfully recommended that Mason Elementary last day of school be Wednesday, June 18th. This finalizes the original June 13 to June 27 calendar window for said date and meets the 180 day minimum state requirement. The board approved the recommendation.
State of NH regulations for elementary schools requires 945 hours, with each day being at least 5.25 of instruction time. Recess is counted as instructon time, lunch is not.
However, there is nothing that says the number of school days cannot be increased past 180 days. According to A Nation at Risk Report commissioned under president Regan in 1983 by the then secretary of education, the commission recommended that "school districts and State legislatures should strongly consider 7-hour school days, as well as a 200- to 220-day school year." Guess the Mason, NH School District isn't there yet.
---
The superintendent also recommend that the school board receive an update on school trust account twice a year. We contacted George Schwenk, one of the town trustees, and he reported the following:
The only funds held by the Town Trustees for the Mason School District are three Capital Reserve Funds, established in 2010:

Unanticipated Tuition $40,000
Educating Educationally Disabled Students $10,000
School Grounds Maintenance $5,000

These three funds have gathered interest for 3+ years but have never been increased or spent. We've provided a summary to the School District after the close of each fiscal year (June 30). There have been votes to increase the Unanticipated Tuition Fund, but no cash has made its way to the Trustees. Reports have also ben made to the State of New Hampshire.

Any other "trust funds" must be accounting entries within the District.
What should be noted is that the votes George refers to were warrant articles in subsequent years to add "from surplus", so we assume said surpluses never materialized.
The superintended commented that the tardiness of the reports was fault of the auditors; however, we would like to point out that the "supervisory buck" stops at the superintendents office.
And finally, none of the trust funds, nor for that matter the non-lapsing student activities fund, seem to appear in the school district annual reports. So it may be good that the school board is to receive reports, but what about the taxpayers?

---
Cartoon courtesy of xkcd