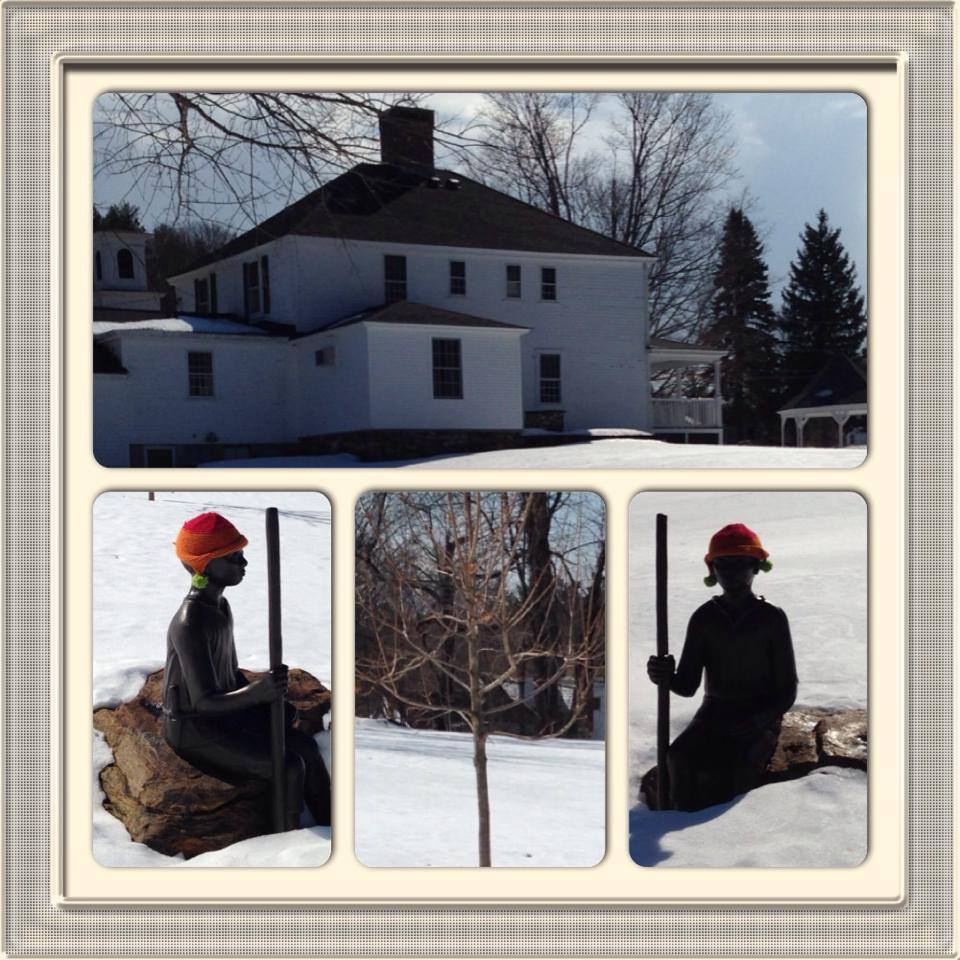 This is a relatively recent montage found on the Mason Library's facebook page.
The hat is a recent addition which, judging by the facebook comments, people seem to like.
But is Bode being mocked for sitting in the snow?
Or maybe slavery is just being romanticized?
What little that is known of Bode is summarized in the dedication proceedings (2.5MB PDF).
The Bode casting is the creation of Liz Fletcher who is currently exibiting in Portsmouth (see here).