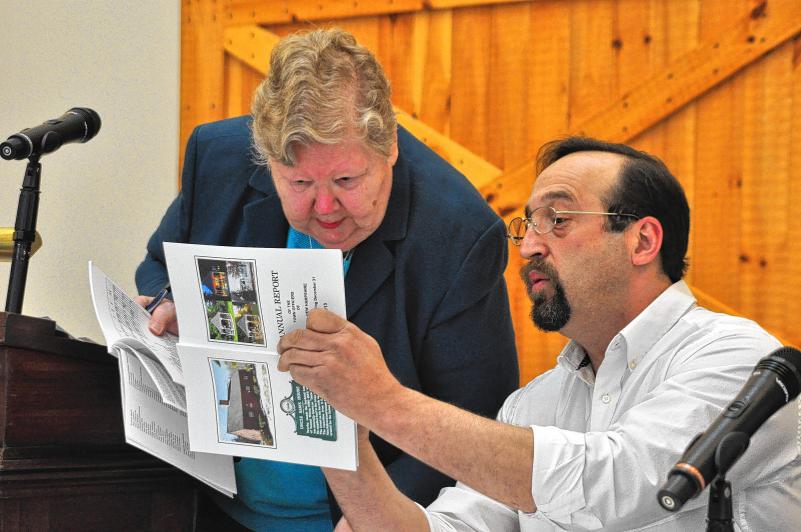 The following information is a composite from various sources and is still unofficial. We'd considered using the "deer in the headlights" photo from the Monadnock Ledger, but included the attached instead. All the photos can be seen at the Ledger-Transcript.
312 ballots were cast at the town elections (articles 1 and 2)
95 people attended town meeting (articles 3 to 10)
Art. 2: Adopt RSA 40:13 (SB2) (169Y/138N majority for, but 3/5 required, FAILED)
Art. 3: $1,700,248 operating budget: PASSED.
Art. 4: $50,000 for repair & maintenance of Town's paved roads: PASSED.
Art. 5: $90,500 for new backhoe: FAILED.
Art. 6: $27,000 for new Police cruiser (from reserve & trust funds): WITHDRAWN (due to typo)
Art. 7: $4,320 for purchase of SBCA bottles: PASSED.
Art. 8: $9,000 to Police Cruiser Capital Reserve Fund: PASSED.
Art. 9: $10,000 to Fire Department Bulding Reserve Fund: PASSED
Art. 10: accept reports of agents, autitors, committees or officers: PASSED.
Meeting adjourned at 12:00 PM (approximately)
See our prior article for the ballot results.