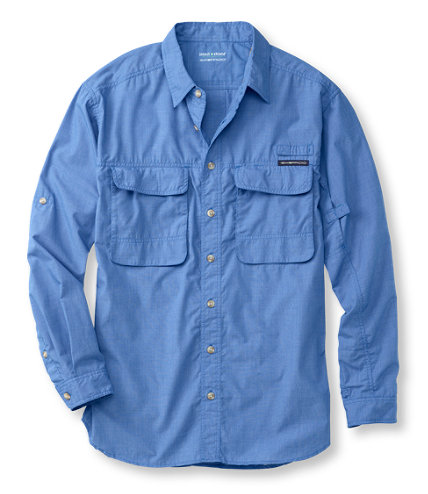 Wentworth hates DEET and would rather put up with the bugs. However, the EEE, West Nile and Lyme Disease season is once again upon us and that part is not so nice. The Town Health Officer has provided the usual State and Center for Disease Control advice which frequently boils down to stay inside or slather yourself with DEET.
We are experimenting with a different, high priced solution, the insect shield shirt (really, not kidding, click on the picture to link to LL Bean).
Initial tests indicates it seems to keep the bugs away, but the no-see-ums still relentlessly hit your eyeballs. Then again, nobody has suggested using eyeball DEET yet. And yes, we know about the mosquito netting attached to hats, but there are only so many ways we are willing to appear silly.
The Town Health Inspector's links include the following if you care to play it safe and follow the traditional advice:
New Hampshire Department of Health and Human Services provides fact sheets on EEE and WNV: www.dhhs.state.nh.us
The Centers for Disease Control and Prevention (CDC) provides health education materials, some available in Spanish, on WNV: www.cdc.gov
New Hampshire Fish & Game Department provides the article"Don't Let the Bad Bugs Bite: Risk and Prevention in the Outdoors". It includes information on EEE and WNV, as well as Lyme Disease and tick bites: www.wildnh.com
Disclaimer: We offer absolutely no assurances that any clothing will protect you from any of these nasties.