Wolfgang W. Millbrandt, 68, passed away surrounded by his family at home in Mason, NH, on November 26, 2016, after a lengthy illness.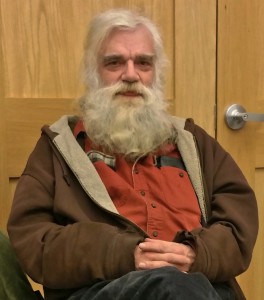 Wolf was born in Nienburg, Germany, on February 14, 1948, and emigrated to the United States in 1956 with his mother, Gisela Maria (Siebold) Millbrandt and his late father, Gerhard Millbrandt. He grew up in Salt Lake City, Utah, where he attended Kearns-Saint Ann Catholic School and Judge Memorial Catholic High School, spending winter afternoons skiing with the school ski team at Park City.
Wolf headed east to attend Brown University, in Providence, RI, earning a Sc.B. degree in Applied Mathematics in 1970 and an Sc.M. in Applied Mathematics in 1975. During his graduate studies, he was funded by five major U.S. newspapers to develop a computer-assisted typeset application for layout of newspaper advertisements and editorial content. He later developed it into a commercial application for Digital Equipment Corporation. More recently, Wolf was a software developer for Seachange International.
It was during his graduate school years that he met his future wife, Dorothy Drake Noren, better known as Dotsie. They were married on April 15, 1978. In late November of 1977, Wolf purchased an old farmhouse with a pond in Mason, NH, where he lived for the rest of his life. He raised sheep and hayed fields with a vintage Farmall C tractor. Wolf is survived by his wife, Dotsie Millbrandt, his mother, Gisela Millbrandt, and his sons Eric Millbrandt and Robert Millbrandt, of Mason, NH.
Wolf served the town he loved in many roles. He was a member of the Mason Volunteer Fire Department for ten years, and served on the Board of Selectmen for twenty, until 2004. Perhaps his most lasting contribution to the town was to Mason's schools. With a few other intrepid individuals, Wolf was pivotal in extracting the town from a regional school district that had different priorities. This effort required agreement of all member towns along with an act of the state legislature. He was the "numbers guy" in the negotiation of the tuition arrangement with the Milford school district, keeping Mason's costs low. Wolf was proud to serve on the first Mason school board to convene after a 40 year hiatus.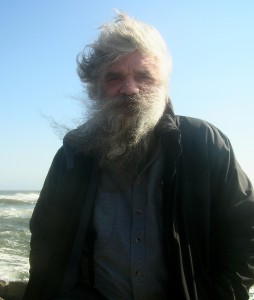 In recent years, Wolf retired from local politics and wrote a blog, the "Mason NH Gazette", subtitled "Musings of a Backwoods Curmudgeon". From 2009 until his death, he wrote under the pen name Wentworth and enjoyed informing the public of local goings-on and poking fun at town officials.
Wolf requested a plain pine box and a simple graveside service. The service will be held at Prospect Hill Cemetery, Old Ashby Rd. in Mason, NH 03048 at 11:00 a.m. on Friday, December 2, 2016. There will be no calling hours. A rousing Celebration of Life for Wolfgang will be held at the Mason Congregational Church, 33 Valley Rd., Mason, at 11:00 a.m. on Saturday, December 10, 2016. All are invited.
In lieu of flowers, memorial donations can be made in Wolf's name to the Mason Elementary School, 13 Darling Hill Rd., Mason, NH 03048, for music and art activities.