From the Pastor's Desk…
August 7, 2016, Sunday: not only a regular Communion Sunday but a Sunday with a Baptism;
The two sacraments of the Protestant church at the same worship service.
Levi Lane, fourth son of Amber and Edward Lane is baptized.
His three older brothers, Logan, Landon and Luca have all been baptized in the sanctuary of Mason Congregational Church-UCC.
Though the Lanes live closer to Peterborough, this is their home church.
In the sacrament of Baptism we see the continuity and the gift we share as Christians.
We all want to belong to that which is bigger and grander than we are.
Baptism is the sacrament of belonging.
Levi has only been in the world since last April.
Infant Baptism speaks to us of God's free gift of grace for the still dependent, and seemingly unproductive infant who cannot earn love.
His reality is just the physical presence of that love.
So, Levi's parents wish to have him immediately become part of the community of faith.
God accepts us.
In this gift of Baptism, Levi will join fellow Christians who through their Baptisms know this truth:
"You are loved. You are accepted. You are God's child."
This is the work of the Holy Spirit.

Rev. Veronica Walsh Don, Pastor

The Diaconate Fund  
Do you notice the envelopes next to the Bibles and Hymnals in the pews?  Ever wonder just why they are there, and the purpose of the Diaconate Fund?  The Fund provides dollars for community, congregational needs or requests for help with life events that may arise when least expected.  It is our church's way of helping to provide a bit of "grace" that can sometimes be the difference between paying the oil bill or not.   The Diaconate Fund is not a line item in the budget, and relies totally on your donations.
So if you have a few dollars extra some week, or come into an unexpected windfall, and want to share—this is your chance!  A blessing to you and from you, and given out with careful discernment from the committee of Deacons, and Reverend Veronica.   You could be in a position of need someday.  Please give generously.  
Upcoming Events
No Community Supper in September. Come to Old Home Day September 10th.
Mason Church Yard Sale September 10th Please bring items for the sale to church, to help make this a great sale! Check with your neighbors and friends to see if they want to do some "gleaning of the garage and closets." Contact Bettie for items to pick up 878-2374, or Cindy Tibbetts 809-2036
Wolf Rockers Square Dance Club and Old Home Day Wolf Rockers are providing food. To help them plan for how much to bring, call Karin Eisenhaure for tickets at 878-2675. Lobster Salad Roll, Chicken Salad Role, or Strawberry Shortcake. They will serve from 11 am til 3 pm or til sold out.
October Community Supper is the 13th from 5:30 to 7. Harvest Supper Turkey dinner with all the trimmings. Come for a meal, lively conversation, and the party atmosphere.
Live and Lively Music at Living Room Coffee House September 22. Doors open at 6:30, music from 7-9pm Featuring Dean Stevens.   We are excited to have this talented singer song writer back  to entertain us. Dean is a seasoned performer with many recordings released and a vast number of  performances. A mix of Latin and American guitar and lyrics are combined with a warm stage presence that engage and captivate  his audiences.  Seeing and hearing Dean Stevens live on stage is proof that sanity, literacy, love, hope, and the forces of good are still alive and well and at work in the universe. http://www.deanstevens.com/
Forced from Home Oct 15-23 Long Wharf, Boston Doctors Without Borders new exhibition about the global refugee crisis—join aid workers as they guide you through a free, interactive exhibition on the global refugee crisis, sharing their experiences in the field and showing you the real-life impact of your support. Anyone want to do a church road trip?
October 23, 3:30 Save the Date for Bob Griffin's newest music in the Sanctuary. Weep with those who Weep: a Requiem Go to www.batroxoi.com for more info.
Community Garden at Mason Church The garden has been very productive due to judicious watering, care and love! If your garden is overproducing, you can contribute to the food pantry, by bringing items to church on Sunday. Betty usually delivers these on a Monday. Contact Nancy Richards at 878-2190 or Betty Goen 878-2374.
Food Pantry Please help out by remembering to bring an item to put in the St. Vincent DePaul food pantry box in the hallway to Fellowship Hall. As we enjoy our Coffee Hour, we share our abundance. Thank you.
Do you have an update for Church Directory: Send corrections or additions to miscott39@gmail.com Email Michelle if you would like a copy of this directory.
Yarn into Prayer Shawls! Join the knitters of Mason Church in prayerful knitting. If you know someone who needs the warmth and prayers of a shawl please contact: Susan Suokko at Usercat2@comcast.net or 941-920-0270 or Michelle Scott 878-1680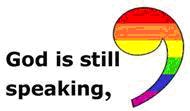 Jim Suokko is having an MRI on September 7th and asks for prayers to help him thru the procedure, and the anxiety of awaiting results. We will hold him in the light.
Curt Dunn and Karin Eisenhaure are doing fairly well these days. Curt sometimes needs rides, so check with him, or with Karin to see if there's anything you can do. 878-2675
Dotsie Millbrandt Please keep the family in prayer. Dotsie is very busy with care of both Wolfgang and his mother, Archie the dog, and the ducks! Emails and cards are welcome. She will let us know how else we can assist. Dotsie24@gmail.com or 1322 Starch Mill Rd, Mason, NH 03048.
Joe and Jennie Walsh and Joshua, Jonathan and Joseph are always in our hearts and thoughts. Their address is: 50 Clinton Ave, Chelmsford, MA 01824 978-256-6700 Jwalsh131@comcast.net
Remember Arthur Rafter. Arthur is in Milford at Ledgewood Assisted Living. His address is: 43 Ledgewood Dr. Milford, NH 03055 Ledgewood phone 672-5037
Cindy Tibbetts Cindy and Jim have sold their house, and moved to Milford. We celebrate with them, as Cindy will be able to get around somewhat better up in Milford, though Mason will be missing her in so very many ways. She may need rides to church when Jim or her parents can't do this. Give Cindy a call at 809-2036
Lilia Washburn She is always in our hearts, but I bet she would love to know it. Laila Washburn, c/o Brett Kivela, 25 Will Road, New Ipswich 03071. Although visitors are welcome from 10am to 7pm, it is good to call first. 878-3065
Gretchen has limited mobility these days, and loves visitors. You can call ahead 878-1481 or stop by. Wally appreciates when food arrives with friends! The Deacons are trying to organize some regular meal delivery, so Wally can have a few cook's nights off.
Do you know someone who needs spiritual support or other support, of the pastor and deacons? Please call, your church family may be able to help. Leave a confidential message for Pastor Veronica Don at 603-878-1684 or on her personal phone at 213-6368.
---
Our Sustainability Mission:
   Mason Conservation Committee provides special blue plastic bags for roadside trash collection which you can leave on the side of the road for town pickup. Pick up the blue bags at Charlie's Auto Shop on Jackson Rd, or we will have a supply at church. Please put recyclable items into a separate bag you can take to the Wilton Recycling Center, or put them into our recycling bins in our church kitchen. .
Please bring only paper products (no Styrofoam) for church events, and use the dishware/dishwasher whenever you can. Recycle paper, cardboard, #1 plastics, and milk bottle plastic, as well as all glass and cans. Bins for these are in the kitchen.
Prison Ministry: Zebadiah Kellogg Roe who grew up here in Greenville/Mason still has more than 10 years to serve. His home on Darling Hill Road is now ready to rent, to pay for taxes and upkeep so that he will have a place to live when he is released. It is a converted barn, and the downstairs used to be the Darling Hill Farm Store. Upstairs is the living space. Please contact miscott39@gmail.com if you know of someone looking for a rental. By helping him rent his house, he will be able to pay the taxes and preserve his home.
Any news items, comments, or things you would like to share: contact Michelle at 878-1680 or miscott39@gmail.com