For the Life of the World by John S. Mogabgab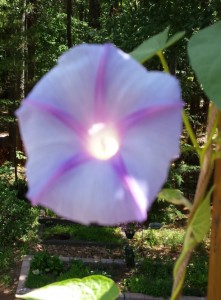 Yes, I want you to know that I do have to struggle hard for you . . . and for so many others who have never seen me face to face. — Col. 2:1, JB
We look at the spiritual journey as a "serious call to a devout and holy life." Now Paul's words remind us that the call is serious because the spiritual life exists not for its own sake but "for the life of the world" (John6:51, JB). In what ways is the spiritual life undertaken for the life of the world? First, Paul suggests that our spiritual life is lived on behalf of other people, those known to us as well as "so many others" who have never seen us "face to face." There is a representative character to the spiritual life which resists every effort to separate the journey toward God from the journey into the heart of the world. A friend whose parish is in Detroit's inner city once observed that when you open your heart to God you never know who the Lord will bring along!
Paul also indicates that the spiritual life involves a call to struggle in service of others. The struggle may be with apparently small forms of faithfulness like finding space for simple spiritual disciplines in the midst of busy days. Or it may concern the great issues of our time. The struggle may move outward in group efforts to address specific needs or problems. But even our most solitary wrestlings can become a source of new life.
Seraphim of Sarov, perhaps the greatest of Russian mystics, said, "Learn to be peaceful and thousands around you will find salvation." Whatever form the struggle assumes, it is finally a battle against those things which separate us from God and thus diminish our true humanity.
 From "Editor's Introduction," Weavings: A Journal of the Christian Spiritual Life, Vol. I, No. 2 (Nov/Dec 1986), (Nashville, TN: The Upper Room, 1986) (Rev Veronica Don recommended this excellent piece.)

Upcoming Events
Memorial Service for Bob Wilkins July 9 at 11 am. Bob Wilkins died peacefully on June 19th. Multiple health problems led him on this path, and he was at home. We will celebrate his life and remember him at a service on July 9, 2016 at 11 am. Memorial gifts will go to Mason Congregational Church.
Community Supper July 14th 5:30 – 7 pm Come for a meal, lively conversation, and the party atmosphere.
Music in the Gazebo July 14th Music starts about 7:15 til 8:15pm Enjoy Community Supper bounty at 5:30, then… Bring a lawn chair or blanket, and be prepared to ward off a few mosquitoes. Sometimes they are not around, but if they are you will be prepared.
Community Garden at Mason Church At about this time of year, we plant potatoes, tomatoes, Swiss chard, pole beans, and more which we will share with St Vincent DePaul Food Pantry, and our own gardenless members. Come help, enjoy the tending of the garden, and the broader mission of community. Contact Nancy Richards at 878-2190 or Betty Goen 878-2374
Summer time does not diminish the need for the Food Pantry Please help out by remembering to bring an item to put in the St. Vincent DePaul food pantry box in the hallway to Fellowship Hall. As we enjoy our Coffee Hour, we share our abundance. Thank you.
Do you have an update for Church Directory: Send corrections or additions to miscott39@gmail.com Email Michelle if you would like a copy of this directory.
Yarn into Prayer Shawls! Join the knitters of Mason Church in prayerful knitting. If you know someone who needs the warmth and prayers of a shawl please contact: Susan Suokko at Usercat2@comcast.net or 941-920-0270 or Michelle Scott 878-1680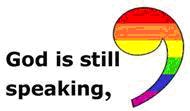 Curt Dunn and Karin Eisenhaure are doing fairly well these days. Curt sometimes needs rides, so check with him, or with Karin to see if there's anything you can do. 878-2675
Dotsie Millbrandt Please keep the family in prayer. Dotsie is very busy with care of both Wolfgang and his mother, Archie the dog, and the ducks! Emails and cards are welcome. She will let us know how else we can assist. Dotsie24@gmail.com or 1322 Starch Mill Rd, Mason, NH 03048.
Joe and Jennie Walsh and Joshua, Jonathan and Joseph are always in our hearts and thoughts. Their address is: 50 Clinton Ave, Chelmsford, MA 01824 978-256-6700 Jwalsh131@comcast.net Joe has been hospitalized several times recently for a rare immune reaction. Please keep them in your prayers. See Jennie's letter at church.
Arthur Rafter is always in our thoughts. Arthur is now in Milford at Ledgewood Assisted Living.. His address is: 43 Ledgewood Dr. Milford, NH 03055 Ledgewood phone 672-5037
Cindy Tibbetts Give Cindy a call at 809-2036 or 878-3904 to see if she needs a ride, some company, etc. Cindy's dog Rudy has been recalled by the placement service, and Cindy is very sad. It is a complicated situation, but she is getting some expert help from church members, and others. Jim is retired now so Cindy has his help, but there will still be plenty to do.
Jean Randle has been away in Nova Scotia for most of the month of June. It's a wonderful time of year on the Canadian coast. We should see her back soon!
Lilia Washburn She is always in our hearts, but I bet she would love to know it. Laila Washburn, c/o Brett Kivela, 25 Will Road, New Ipswich 03071. Although visitors are welcome from 10am to 7pm, it is good to call first. 878-3065
Gretchen has limited mobility these days, and loves visitors. You can call ahead 878-1481 or stop by. Wally appreciates when food arrives with friends!
Do you know someone who needs spiritual support or other support, of the pastor and deacons? Please call, your church family may be able to help. Leave a confidential message for Pastor Veronica Don at 603-878-1684 or on her personal phone at 213-6368.
Our Sustainability Mission:    Mason Conservation Committee provides special blue plastic bags for roadside trash collection which you can leave on the side of the road for town pickup. Pick up the blue bags at Charlie's Auto Shop on Jackson Rd, or we will have a supply at church. Please put recyclable items into a separate bag you can take to the Wilton Recycling Center, or put them into our recycling bins in our church kitchen. Perhaps you can make a family project of collecting. Youngsters and teenagers have energy to spare and this could be an excellent neighborly project as well. If you have a neighbor who is unable to get rid of their recyclable products, perhaps you can offer a hand. Or, at least, you can offer a means of transportation.
Please bring only paper products (no Styrofoam) for church events, and use the dishware/dishwasher whenever you can. Recycle paper, cardboard, #1 plastics, and milk bottle plastic, as well as all glass and cans. Bins for these are in the kitchen.
Prison Ministry: Zebadiah Kellogg Roe who grew up here in Greenville/Mason still has more than 10 years to serve. His home on Darling Hill Road is now ready to rent, to pay for taxes and upkeep so that he will have a place to live when he is released. It is a converted barn, and the downstairs used to be the Darling Hill Farm Store. Upstairs is the living space. Please contact miscott39@gmail.com if you know of someone looking for a rental.