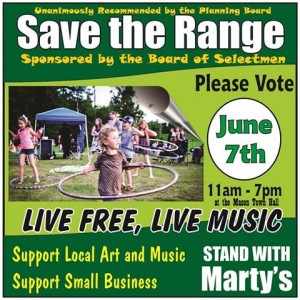 On Jun 7, 2016, at 8:42 PM, Deb Morrison wrote:

The official results of the Town of Mason Special Election are as follows:

Yes — 240
No — 165
1 under vote

Article 1 passes

There are 1,006 voters on the checklist with 22 newly registered voters.

406 ballots were cast for a 39% turnout.

Deb Morrison
Town Clerk
The next set of applications and hearings will be Marty's Driving Range before the Zoning Board of Adjustment to interpret what this zoning change might mean in practice.