Pastor's Report
Last Saturday morning, April 30th found me in the small meeting room of the First Congregational Church in Concord along with about 65 other interested men and women, from college age to octogenarians, gathered to hear Becky Denison Sakellariou, Imam Mohamed Ibrahim, PH.D and the Rev. Dr. Don Anderson, discuss and enlighten us on the continuing saga of the Syrian Refugees at the workshop sponsored by the Building Bridges for Syrian Refugees Committee of the UCC, chaired by Mrs. Joyce Ray.

As I mentioned in the Sermon for 1 May, the route Paul takes in the Book of Acts, as he heads for Macedonia, is very like the one thousands of Syrian refugees are currently undertaking with their families.

Mrs. Sakellariou spoke as one who herself emigrated from the states to Greece in her twenties. She has firsthand experience in ministering to the influx of folks landing on Lesbos Island: wet, cold, and many times with the loss of family members along the way.

She described in detail the kind of support being offered to these folks.

We should not think of them as "street people." Many of these people were professionals in their own country. Many of the women are in the last stages of pregnancy. One does not choose to travel a long distance at that time for anything other than grave necessity. This is the same kind of flight experienced by other professionals in the last century in times of war.

Imam Ibrahim, Director of the Islamic Society of the Seacoast, Dover, NH, has for the last 25 years (15 right here in New Hampshire) in his position as Imam, the equivalent of a bishop in the Muslim faith, worked for a deeper understanding of his faith.

He was born in the U.S. but grew up in Iraq. In addition to being a religious leader he is an engineer.

His conversation supplied the kind of basic facts about Islam that one might get in a Sunday school location.

Our third speaker, Rev. Dr. Don Anderson, is the Executive Minister of the Rhode Island Council of Churches. He described the hands-on activities his state has put into play in actually "welcoming the stranger."

The UCC has provided several websites from which you can learn how we can also "welcome the stranger."


www.ucc.org/refugee_resources_index
www.ucc.org/refugee_crisis_what_you_can_do
www.ucc.org/refugee_emergency_fund
www.cwsglobal.org/get-involved/advocacy-2/.

The faith of our generation is being called into action. Pray, if that is all you can do. Check out the websites. And listen with an open heart and mind as we live out this new challenge to our Christian faith. Rev. Veronica Walsh Don
Upcoming Events
Bible Study with Pastor Veronica Every Thursday at 9:30 am. There are 150 Psalms in the Bible that are such a rich source of prayer-life and study. Jesus used them quite often in his teaching and prayer life, and you will find them useful in your own prayer life, and daily life. Bring a friend, all are welcome.
Mothers Day May 8th Remembering and honoring our mothers on this day in church and everywhere.
Community Supper May 12 5:30 – 7 pm Come for a hot meal, lively conversation, and the party atmosphere
Coffee House May 21st Doors open at 6:30, Music starts 7pm Featuring Ken Hasselbrack..   Ken started playing guitar in the mid sixties and gravitated toward folk music. Early on the players that inspired him were the likes of Tom Paxton, Judy Collins, Pete Seeger, Phil Oakes and not to mention Dylan! As time went on he became interested in the back stories of the music which has led to the love of traditional and Celtic music. Today his inspiration comes from his fellow "open mic-er's" along with the different venues in the area.
Children's Sunday May 22 Join our special worship service today as we focus on our youthful members, those under 14 years, not the other youthful members!
Community News: Pipeline Meeting We are still meeting every Monday at 7pm, with members of our Mason Church, and members of the Mason community. Although the proposed pipelines thru Mason, the 30" east/west in the north of town, and the 12" lateral dissecting our town, has been "suspended," we do not have the final word regarding gas pipelines future. You are encouraged to seek more information: http://nhpipelineawareness.org/ http://stopned.org
Community Garden at Mason Church At about this time of year, we plant potatoes, tomatoes, Swiss chard, pole beans, and more which we will share with St Vincent DePaul Food Pantry, and our own gardenless members. Come help, enjoy the tending of the garden, and the broader mission of community. Contact Nancy Richards at 878-2190 or Betty Goen 878-2374
Every day in our community, as in thousands of others, someone is struggling with illness or economic loss. Please help out by remembering to bring an item to put in the St. Vincent DePaul food pantry box in the hallway to Fellowship Hall. As we enjoy our Coffee Hour, we share our abundance. Thank you.
Do you have an update for Church Directory: Send corrections or additions to miscott39@gmail.com Email Michelle if you would like a copy of this directory.
Yarn into Prayer Shawls! Join the knitters of Mason Church in prayerful knitting. If you know someone who needs the warmth and prayers of a shawl please contact: Susan Suokko at Usercat2@comcast.net or 941-920-0270 or Michelle Scott 878-1680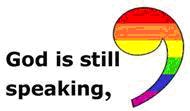 Marlene Damery's aunt, Laurie Sleeper and her husband Rick the "awesome uncle' have recuperated from their adventure in the ICU. Celebrate with them by sending a card, home address is 4 Brian Way, West Townsend, MA 01474
Curt Dunn and Karin Eisenhaure are both having challenges, but come to church and to other events as they value these connections, as we value their presence! What can we do to help? See what you can come up with.
Joe and Jennie Walsh and Joshua, Jonathan and Joseph have moved to MA now and their new address is 50 Clinton Ave, Chelmsford, MA 01824 978-256-6700 Jwalsh131@comcast.net Please keep them in your thoughts, as we will be seeing them from time to time!
Arthur Rafter is always in our thoughts. Arthur is now in Milford at Ledgewood Assisted Living.. His address is: 43 Ledgewood Dr. Milford, NH 03055 Ledgewood phone 672-5037
Keep Cindy Tibbetts in your prayers. Cindy's dog has arrived! Give Cindy a call at 809-2036 or 878-3904 to see if she needs a ride, some company, etc.
Lilia Washburn She is always in our hearts, but I bet she would love to know it. Laila Washburn, c/o Brett Kivela, 25 Will Road, New Ipswich 03071. Although visitors are welcome from 10am to 7pm, it is good to call first. 878-3065
Do you know someone who needs spiritual support or other support, of the pastor and deacons? Please call, your church family may be able to help. Leave a confidential message for the pastor at 603-878-1684 or on her personal phone at 213-6368. Any news items, comments, or things you would like to share: contact Michelle at 878-1680 or miscott39@gmail.com
Arundhati Roy, 21st century 
"Not only is another world possible, she is on her way. On a quiet day, I can hear her breathing."