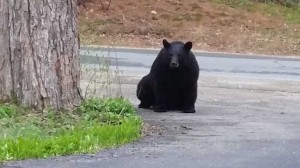 When the Mason cafe closes at night, a novel solution is to come sample the goodies during the day.
This guy was a bit groggy but nevertheless contemplated his next action with regards to the human yelling at him from a safe distance.
Cafe is closed for the season now, bummer.