| | |
| --- | --- |
| Reverend Kyle Childress, pastor of an Austin, TX church, preached on a verse from Amos "Let justice roll down like waters, and righteousness like an every flowing stream" Amos's strong preaching was hard then, and it's hard today. Just as in Amos's day, when the wealthy trampled on the poor while worshiping piously in the temples, so today our 'programs of care for the poor and needy' are dismantled 'with a religious zeal.' Meanwhile corporations get a free ride… but Amos knew that God is the spring of justice, and without God, we are unable to keep up the struggle for justice and goodness and love over the long haul." Childress continues, "God calls us to justice, to be a people who embody justice. Walking with this God, knowing Jesus, living like Jesus, and serving in the battle for justice is a long hard struggle. | |
Upcoming Events
Bible Study with Pastor Veronica Beginning on Thursday morning, April 7 at 9:30 am. Evening Psalm study beginning on Thursday, April 7 at 6:30. There are 150 Psalms in the Bible that are such a rich source of prayer-life and study. Jesus used them quite often in his teaching and prayer life, and you will find them useful in your own prayer life, and daily life.
Church Spring Cleanup April 9th 9am to 12pm Bring your outdoor tools and your best energy and join in the fun of sprucing up our church home. All are welcome. Bad weather will reschedule to April 23rd. Call the church if in doubt.
Community Supper April 14th from 5:30 to 7 pm Come for a hot meal, lively conversation, and the party atmosphere. Note: if there is a storm or icy weather, check the Mason town website to see if there will be a supper. http://masonnh.us
Coffee House on April 15th Doors open at 6:30, music at 7pm Lisa Greenleaf takes our stage as the feature performer. Lisa is charming and witty. You can't help but be happy when she plays her ukulele.    SPTamulonis
Earth Day April 22 and everyday! Take a plastic garbage, or 5 or 6, and go for a walk along the road. Give prizes for those with the most cans, the most interesting trash, the most valuable trash, and the MOST trash. Here at Mason Church we recycle, we avoid Styrofoam, and use dishes in place of paper to save our environment. Take a picture of what you collect along the road, and send it to us for our Facebook page! Tell us what you are doing in your life and home to help save resources for the next generations. Email miscott39@gmail.com or Veronica at revpalvwd50@aol.com
Community News: Pipeline Meeting Every Monday at 7pm, members of our Mason Church, and members of the Mason community gather to discuss, and take action to oppose the takeover of property in Mason by a large fracked gas pipeline destined to cross through NH to take gas to Dracut for sale overseas. For more information: http://nhpipelineawareness.org/ http://stopned.org
Thank you to the Trustees and the Community Supper committee for the new stoves!
Every day in our community, as in thousands of others, someone is struggling with illness or economic loss. Please help out by remembering to bring an item to put in the St. Vincent DePaul food pantry box in the hallway to Fellowship Hall. As we enjoy our Coffee Hour, we share our abundance. Thank you.
Do you have an update for Church Directory: Send corrections or additions to miscott39@gmail.com Email Michelle if you would like a copy of this directory.
Yarn into Prayer Shawls! Join the knitters of Mason Church in the prayerful knitting. If you know someone who needs the warmth and prayers of a shawl please contact: Susan Suokko at Usercat2@comcast.net or 941-920-0270 or Michelle Scott 878-1680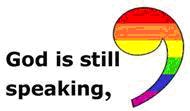 Marlene Damery's aunt, Laurie Sleeper and her husband Rick need your prayers and cards, as they go thru a difficult time. Rick had the flu, which caused pneumonia. He has been in the ICU in an induced coma. Their home address is 4 Brian Way, West Townsend, MA 01474
Curt Dunn Keep Curt in your prayers as daily life presents more than his share of challenges. Karin is a daily blessing to him.
Joe and Jennie Walsh and Joshua, Jonathan and Joseph have moved to MA now and their new address is 50 Clinton Ave, Chelmsford, MA 01824 978-256-6700 Jwalsh131@comcast.net Please keep them in your thoughts, as we will be seeing them from time to time!
Arthur Rafter is always in our thoughts. Arthur is now in Milford at Ledgewood Assisted Living.. His address is: 43 Ledgewood Dr. Milford, NH 03055 Ledgewood phone 672-5037
Keep Cindy Tibbetts in your prayers. Cindy's dog has arrived! Give Cindy a call at 809-2036 or 878-3904 to see if she needs a ride, some company, etc.
Lilia Washburn Happy Birthday to Laila on her 97th! She is always in our hearts, but I bet she would love to know it. Laila Washburn, c/o Brett Kivela, 25 Will Road, New Ipswich 03071. Although visitors are welcome from 10am to 7pm, it is good to call first. 878-3065
Zebadiah Kellogg Roe He loves to have visitors. You do have to go thru an approval process in order to visit him in Concord Prison. Ask Pastor Veronica or Michelle how to go about that. His address is: DOC 85564, PO Box 14, Concord, NH 03302. Mail is so welcome, as are clippings, photos, or articles you think might interest him. No cards, or postcards, or stickers, just letters.
Do you know someone who needs spiritual support or other support, of the pastor and deacons? Please call, your church family may be able to help. Leave a confidential message for the pastor at 603-878-1684 or on her personal phone at 213-6368. Any news items, comments, or things you would like to share: contact Michelle at 878-1680 or miscott39@gmail.com
Reverend Veronica shares:
"The proof that God raised Jesus from the dead is not the empty tomb, but the full hearts of his transformed disciples. The crowning evidence that He lives is not a vacant grave, but a spirit-filled fellowship. Not a rolled away stone, but a carried-away church." Clarence Jordan, 20th century farmer, New Testament Greek scholar, founder of Kotnonia Farm, Georgia