Creating Space for Compassion
For by grace you have been saved through faith, and this is not your own doing: it is the gift of God—not the result of works, so that no one may boast. Ephesians 2:8-9
In the House of God there are many mansions. There is a place for everyone—a unique, special place. Once we deeply trust that we ourselves are precious in God's eyes, we are able to recognize the preciousness of others and their unique places in God's heart. This makes me think of Helen, one of the handicapped members of our community. Helen, is one of the handicapped members of our community. When she came to Daybreak a few years ago, I felt quite distant from her, even a bit afraid. She lived in a little world of her own, only uttering distracting noises and never making any personal contact. But as we came to know her better and trusted that she, too, has a unique gift to offer, she gradually came out of her isolation, started to smile at us and became a great source of joy to the whole community.
I now realize that I had to be in touch with my own goodness to discover the unique goodness of Helen. As long as my self-doubts and fears guided me, I couldn't create the space for Helen to reveal to me her beauty.
From "Renewed for Life" Daily Lenten Meditations from the works of Henri J.M.Nouwen.
Upcoming Events
Bible Study with Pastor Veronica 9:30 am on Thursdays. A Lenten study group meets for about 1 hour. Drop in, or come every time!
One Great Hour of Sharing March 6 during worship. This is one way that the United Church of Christ, reaches out to the world to help wherever it is needed.
Community Supper March 10th from 5:30 to 7 pm Come for a hot meal, lively conversation, and the party atmosphere. Note: if there is a storm or icy weather, check the Mason town website to see if there will be a supper. http://masonnh.us
Coffee House on March 19. Doors open at 6:30, music at 7pm
Maundy Thursday worship 7pm Thursday March 24th Join this thoughtful service honoring our Christian tradition.
Good Friday March 25 The church will be open for individuals to stop by between 10am and 3pm for quiet meditation. Heat will be on, music available or silence, books, or just sit quietly.
Easter Sunrise Service at Gretchen and Wally Brown's house at 6:30am 421 Meeting House Hill Road, Mason. Worship outside in word and song as we watch the sunrise on this special day. Coffee and light foods to further ready you for the day.
Easter Sunday Worship March 27 at 10 am. Don't miss a joyful service, and the breakfast in community that follows.
Community News: Pipeline Meeting Every Monday at 7pm, members of our Mason Church, and members of the Mason community gather to discuss, and take action to oppose the takeover of property in Mason by a large fracked gas pipeline destined to cross through NH to take gas to Dracut for sale overseas. For more information: http://nhpipelineawareness.org/ http://stopned.org
Thank you to the Trustees and the Community Supper committee for the new stoves!
Every day in our community, as in thousands of others, someone is struggling with economic loss. Do help out by remembering to bring an item to put in the St. Vincent DePaul food pantry box in the hallway to Fellowship Hall. As we enjoy our Coffee Hour, we share our abundance. Thank you.
Do you have an update for Church Directory: Send corrections or additions to miscott39@gmail.com Email Michelle if you would like a copy of this directory.
Yarn into Prayer Shawls! Join the knitters of Mason Church in the prayerful knitting. If you know someone who needs the warmth and prayers of a shawl please contact: Susan Suokko at Usercat2@comcast.net or 941-920-0270 or Michelle Scott 878-1680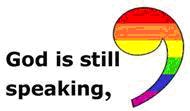 Curt Dunn Keep Curt in your prayers as daily life presents more than his share of challenges. Karin is a daily blessing to him.
Jean Randle Jean is doing well recuperating from her fall, and we are all so happy to see her back in her pew!
Joe and Jennie Walsh and Joshua, Jonathan and Joseph have moved to MA now and their new address is 50 Clinton Ave, Chelmsford, MA 01824 978-256-6700 Jwalsh131@comcast.net They are staying with her mother, Maureen Magnusson, since the death of Carl, her husband and beloved father/grandfather to the Walsh family.
Arthur Rafter is always in our thoughts. Arthur is now in Milford at Ledgewood Assisted Living.. His address is: 43 Ledgewood Dr. Milford, NH 03055 Ledgewood phone 672-5037
Keep Cindy Tibbetts in your prayers. Cindy's dog has arrived! Give Cindy a call at 809-2036 or 878-3904 to see if she needs a ride, some company, etc.
Lilia Washburn Happy Birthday to Laila on her 97th! She is always in our hearts, but I bet she would love to know it. Laila Washburn, c/o Brett Kivela, 25 Will Road, New Ipswich 03071. Although visitors are welcome from 10am to 7pm, it is good to call first. 878-3065
Zebadiah Kellogg Roe He loves to have visitors. You do have to go thru an approval process in order to visit him in Concord Prison. Ask Pastor Veronica or Michelle how to go about that. His address is: DOC 85564, PO Box 14, Concord, NH 03302. Mail is so welcome, as are clippings, photos, or articles you think might interest him. No cards, or postcards, or stickers, just letters.
Do you know someone who needs spiritual support or other support, of the pastor and deacons? Please call, your church family may be able to help. Leave a confidential message for the pastor at 603-878-1684 or on her personal phone at 213-6368. Any news items, comments, or things you would like to share: contact Michelle at 878-1680 or miscott39@gmail.com
Thomas Merton, 20th century
"We are living in a world that is absolutely transparent, and God is shining through it all the time." 
George MacLeod, founder of the modern-day Iona Community, 20th century
"Show us the glory in the grey." 
Hafiz, 14th century
"An awake heart is like a sky that pours light."