Watch for the interesting ice formations on your windows, in puddles, and on our many ponds. These works of art are winter's blessing.

Lord, our Lord, how majestic is your name in all the earth. Ps 8:1
From Pastor Veronica's desk:
What is the real meaning of the Twelve Days of Christmas? Come sing along…
On the 1st day of Christmas my true love gave to me, a partridge in a pear tree: Jesus the Christ, Son of God
On the 2nd day of Christmas my true love gave to me, 2 turtle doves: The Old and New Testaments
On the 3rd day of Christmas my true love gave to me, 3 French hens: the 3 theological virtues, faith, hope and charity
On the 4th day of Christmas my true love gave to me, 4 calling birds: the 4 Gospels, Matthew, Mark, Luke, and John
On the 5th day of Christmas my true love gave to me, 5 gold rings: The 1st 5 books of the Old Testament the Pentateuch,
On the 6th day of Christmas my true love gave to me, 6 geese a-laying: the 6 days of creation
On the 7th day of Christmas my true love gave to me, 7 swans a-swimming: the 7 gifts of the Holy Spirit, wisdom, understanding, counsel, knowledge, fortitude, piety, and fear of the Lord (wonder).
On the 8th day of Christmas my true love gave to me, 8 maids a-milking: the 8 Beatitudes
On the 9th day of Christmas my true love gave to me, 9 ladies dancing: The 9 fruits of the Holy Spirit charity, joy, peace, patience, kindness, goodness, generosity, gentleness, faithfulness, modesty, self-control, chastity.
On the 10th day of Christmas my true love gave to me, 10 lords a-leaping: the 10 Commandments
On the 11th day of Christmas my true love gave to me, 11 pipers piping: the 11 faithful Apostles
On the 12th day of Christmas my true love gave to me, 12 drummers drumming: 12 points of doctrine in the Apostles' Creed.
Upcoming Events
Bible Study with Pastor Veronica January 13 @ 6 pm A study of Habbakuk. This book is a defense of God's goodness and power in view of the existence of evil. Come, learn, share.
Community Supper January 14 from 5:30 to 7 pm Spaghetti and meatballs, salad, bread, and more! Come for a hot meal, lively conversation, and the party atmosphere. Note: if there is a storm or icy weather, check the Mason town website to see if there will be a supper. http://masonnh.us
Coffee House on January 16. Doors open at 6:30, music at 7pm. Mahala Damery and Friends will be our feature, and as usual we will be treated to open mike "Stars." Come early, get a cup of something warm, a snack, and sit down with friends to enjoy the music. The kitchen will be closed during performance, then open again for intermission.
Community News: Pipeline Meeting Every Monday at 7pm, members of our Mason Church, and members of the Mason community gather to discuss, and take action to oppose the takeover of property in Mason by a large fracked gas pipeline proposed to cross through NH to take gas to Dracut for sale overseas. For more information: http://nhpipelineawareness.org/ http://stopned.org
Climate Concerns: Come to a free screening of the film "This Changes Everything" this Sunday, January 10th at the Wilton Town Hall Theater. Based on the documentary by Naomi Klein, this new documentary looks at seven communities across the world with the proposition that we can seize the crisis of climate change to transform our failed economic system into something radically better. Come watch the film with other members of the community and talk about how we can act to address the climate crisis here in our own communities.
Every day in our community, as in thousands of others, someone is struggling with economic loss. Do help out by remembering to bring an item to put in the St. Vincent DePaul food pantry box in the hallway to Fellowship Hall. As we enjoy our Coffee Hour, we share our abundance. Thank you.
Do you have an update for Church Directory: Send corrections or additions to miscott39@gmail.com Email Michelle if you would like a copy of this directory.
Yarn into Prayer Shawls! Join the knitters of Mason Church in the prayerful knitting. If you know someone who needs the warmth and prayers of a shawl please contact: Susan Suokko at Usercat2@comcast.net or 941-920-0270 or Michelle Scott 878-1680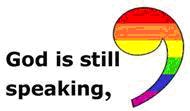 Are you listening? Set some time aside to be fully awake. Thank you to our Halbrook Family for the beautiful Christmas tree for the sanctuary.
Curt Dunn Keep Curt in your prayers as daily life presents more than his share of challenges. Karin is a daily blessing to him.
Jean Randle Jean fell and has broken bones…our prayers and cards will speed her healing! 180 Ashby Rd, New Ipswich, NH 03071 She was staying with her daughter over the holidays.
Joe and Jennie Walsh and Joshua, Jonathan and Joseph have moved to MA now and their new address is 50 Clinton Ave, Chelmsford, MA 01824 978-256-6700 Jwalsh131@comcast.net They are staying with her mother, Maureen Magnusson, since the death of Carl, her husband and beloved father/grandfather to the Walsh family.
Arthur Rafter is always in our thoughts. Arthur is now in Milford at Ledgewood Assisted Living.. His address is: 43 Ledgewood Dr. Milford, NH 03055 Ledgewood phone 672-5037
Keep Cindy Tibbetts in your prayers. Cindy's service dog will soon be here, and may God bless the many who contributed to this effort of love and caring. Give Cindy a call at 809-2036 or 878-3904 to see if she needs a ride, some company, etc.
Laila Washburn Have you sent Laila a card, or stopped by for a visit recently? She is always in our hearts, but I bet she would love to know it. Laila Washburn, c/o Brett Kivela, 25 Will Road, New Ipswich 03071. Although visitors are welcome from 10am to 7pm, it is good to call first. 878-3065
Zebadiah Kellogg Roe He loves to have visitors. You do have to go thru an approval process in order to visit him in Concord Prison. Ask Pastor Veronica or Michelle how to go about that. His address is: DOC 85564, PO Box 14, Concord, NH 03302. Mail is so welcome, as are clippings, photos, or articles you think might interest him. No cards, or postcards, or stickers, just letters.
Linda and John Lannin have moved to Mont Vernon. Their new address is 13 Westgate Rd, Mont Vernon, NH 03057 Phone # 554-8914
Do you know someone who needs spiritual support or other support, of the pastor and deacons? Please call, your church family may be able to help. Leave a confidential message for the pastor at 603-878-1684 or on her personal phone at 213-6368.
Any news items, comments, or things you would like to share: contact Michelle at 878-1680 or miscott39@gmail.com
---
Thoughts for the day
John Buehrens writes: "Love is stronger than death and more powerful than hate…At the core of authentic religion everywhere is the spirit of hospitality. All three Abrahamic faiths recognize this. Jesus spread a welcome table for all people, and we are called to do the same. Hospitality, rightly practiced, can be a powerful source of healing…"
"Religion, after all, has served as much more than just a primer on ethical ideas and actions. It has also been a source of spiritual growth, a construct within which people nurture the inner self and its relationship with the divine. It can be strangely hard to locate a definitive inner self among all the avatars in our lives these days, much less distinguish between salespeople and wisdom figures, self-help and wisdom, the shiny and the sacred." Catholic Mission News 12/19/11
At Mason Congregational Church the worship service is simple, respectful of a variety of ideas, and following Christian teachings. The sanctuary provides a place of simple beauty and peacefulness, the variety of music stimulates your brain to be in the space of relaxation, and the congregation is welcoming to all.