Words from Pastor Veronica's desk
"The people who walked in darkness have seen a great light." The prophet Isaiah (9:2b) sang these words long, long ago.
This past Sunday was the first of the Advent Season and this time of preparation began with the lighting of the HOPE candle during morning worship. In the following weeks we will light candles expressing our desire for PEACE, JOY and LOVE before the Christ candle is lit on Christmas Eve.
For many of us these preparations are familiar and comforting with connection to our past and our Christian hope for a future. Today so much of the world is in some kind of struggle. This can be a gift to each of us as this is the kind of world into which the Christ child was born.
As you decorate and shop, cook and visit, please give at least the same time and focus to your prayers and your loving outreach to those you meet every day. This is truly the season which invites us to become as open and as vulnerable and trusting as the family who traveled to Bethlehem.
At this time of my first Advent/Christmas season as your Pastor at Mason Church, I will keep you in my prayers and look forward to sharing this joyful time with all of you.
"How we long for the Light of your presence, of God! Guide us and lead us into the light of your future."
God's blessings, Pastor Veronica
Upcoming Events
Greening of the Mason Dec 5 Join the town for children's events at the library. There will be stories, crafts, songs, and activities starting at 3:30 at Mason Library. Then meet Santa at the Gazebo for hot cocoa and the lighting of Masons Town tree at 5 pm.
Greening of the Church 3:30 to 5 Join the Deacons and others, for decorating the church. We need many hands for making a large wreath to go on the window of the narthex and getting many of the details of the decorations for this season of Advent.
Coffee House on December 5. Doors open at 6:30, music at 7pm. There will be a soup-for-supper, as well as other snacks, so you can go from celebrating Santa's arrival to supper and music! Chuck Hopcraft is the feature performer. Steve says: "I'm psyched to hear Chuck's performance. I heard Chuck perform at the Union Coffee open Mic. What he played for us that night was straight ahead honest songs.  Chuck is also a father that has found music is a great way to entertain and teach your children. "
Heifer Project Holiday and Open House We will carpool there on Dec 6, immediately after worship. Bring a sandwich to eat on the way. Here is a way to see the Heifer Farm in action, and have your picture taken with a goat! Shop at a Fair Trade shop with items from all over the world, have soup, and walk around their beautiful hilltop farm. Open house is from 10-4 on Dec 5 and 6 and Dec 14 and 15. Check with Beth Halbrook if you want to carpool, or just go on your own! It is less than an hour from church. Beth 321-2527 or call Michelle at 878-1680
Community Supper December 10 from 5:30 to 7 pm Ham and Beans, with all the trimmings, vegetarian Beans, salad, desserts.
Bring an item for the St Vincent DePaul food pantry when you come to the Community Supper. Dry goods, as well as canned goods are welcome.
Sunday School The children of Mason Church will be preparing for and presenting their annual pageant on Dec 20th during the worship service.
Christmas Eve Service 7 pm on December 24th
Do you have an update for Church Directory: Send corrections or additions to miscott39@gmail.com Email Michelle if you would like a copy of this directory.
Yarn into Prayer Shawls! Join the knitters of Mason Church in the prayerful knitting. If you know someone who needs the warmth and prayers of a shawl please contact: Susan Suokko at Usercat2@comcast.net or 941-920-0270 or Michelle Scott 878-1680
Keep Informed about the Pipeline-through-Mason issues by going to meetings every Monday evening. And visit these websites www.nhpipelineawareness.org and http://masonnh.us/pipeline-project-information/ for information and maps. Contact Kathy Chapman 617-459-6487. Now that the weather is colder, we will be meeting at local houses to avoid having to warm the Fellowship Hall, so call if you plan on attending a meeting. Concord Rally Dec 10 at 10am, to present Governor Hassen with the over 10,000 signatures on the petition opposing the NED pipeline through 71 miles of NH. Go to http://eventbright.com to register (it's free), but you will get notification about where to meet, and if there is any weather advisory or cancellation.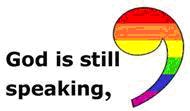 Are you listening? Set some time aside to be fully awake.
Thank you to our Halbrook Family for the beautiful Christmas tree for the sanctuary.
Curt Dunn Keep Curt in your prayers as daily life presents more than his share of challenges. Karin is a daily blessing to him.
Colleen and Chris Guiry and family Our thoughts are with you during your time of grief over the passing of Colleen's mother.
Arthur Rafter is always in our thoughts. Write or call him, as he misses us, maybe as much as we miss him. Arthur, c/o Jane and Gary Goodhart, 19 Meadow Lane, Pleasant Valley, NY 12560.
Keep Cindy Tibbetts in your prayers. Cindy's service dog will soon be here, and may God bless the many who contributed to this effort of love and caring. Give Cindy a call at 809-2036 or 878-3904 to see if she needs a ride, some company, etc.
Lilia Washburn Have you sent Laila a card, or stopped by for a visit recently? She is always in our hearts, but I bet she would love to know it. Laila Washburn, c/o Brett Kivela, 25 Will Road, New Ipswich 03071. Although visitors are welcome from 10am to 7pm, it is good to call first. 878-3065
Zebadiah Kellogg Roe Please send him a Christmas letter or note, but NO CARDS as the prison system thinks drugs are concealed in cards. He loves to have visitors. You do have to go thru an approval process in order to visit him in Concord Prison. Ask Pastor Veronica or Michelle how to go about that. DOC 85564, PO Box 14, Concord, NH 03302. Mail is so welcome, as are clippings, photos, or articles you think might interest him.
Marcia Osborn She was an active and beloved member of our church. She moved to Peterborough to avoid winter driving and be closer to family. And now her family has moved to Charlotte, NC. Her new address is Waltonwood Apt 316, 11945 Providence Rd, Charlotte, NC 28277 Send her a Christmas card
Linda and John Lannin have moved to Mont Vernon. Their new address is 13 Westgate Rd, Mont Vernon, NH 03057 Phone # 554-8914
Do you know someone who needs spiritual support or other support, of the pastor and deacons? Please call, your church family may be able to help. Leave a confidential message for the pastor at 603-878-1684 or on her personal phone at 213-6368.
Any news items, comments, or things you would like to share: contact Michelle at 878-1680 or miscott39@gmail.com
Much More than Words
Kenneth L. Samuel
"For our gospel came not unto you in word only, but also in power, and in the Holy Ghost, and in much assurance . . ." - 1 Thessalonians 1:5 
As we approach the celebration of the incarnation of God in Christ at Christmas, our ears are already filled with the festive, majestic words of the season. "Shalom," "Glad tidings to all," "Peace on earth," "Wise men still seek him," "The greatest gift of all," "For unto us a son is born; a child is given," "Silent night, Holy night," "Behold the star," "Joy to the world!"
But despite the beloved choruses of our holiday hymns, scriptures and salutations, the Apostle Paul suggests that what God has given to us through Christ Jesus can never be adequately proclaimed through words alone. For in Christ, God has given us much more than a good word or a good sentiment or a good idea. In Christ, God has given us the power of word made flesh. In Christ, God shows us the awesome power we have when we take lofty principles and incorporate them into everyday human practices. In Christ, the concept of good is realized and personified in a human character to which we can all relate. In Christ, God invites us to simultaneously embrace the full humanity and the full divinity that is in each of us.
Such Good News can never be conveyed in words alone. This Good News requires a passionate presence among people, the strength to forgive and the humility to be forgiven, the faith to keep searching for light despite the darkness of night, and, oh yes . . . the willingness to approach grown-up things through the eyes of a child. 
Much more than the words we speak, we must seek to become the incarnation of Advent this season.
Prayer 
Dear God, in addition to the words of my mouth and the meditations of my heart, give me the will and the capacity to act out the meaning of Advent through Christ who animates me. Amen. (This message is from the UCC Daily Devotional. It's easy to subscribe, and a welcome email interlude. http://www.ucc.org/daily_devotional_sign_up)
---
This posting has been updated with at least 2 late additions