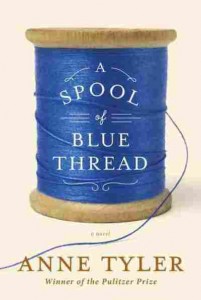 No Noon Book Group meeting on December 15.
Copies of the next book will be available next Tuesday "A Spool of Blue Thread" by Anne Tyler will be discussed on Tuesday, January 19.
Join us with your lunch from noon to 1pm. We will provide tea/coffee and discussion in the Common Room of the Mann House.
Thank you,
Mason PL Staff
van stop: MASON
LIBRARY: Mason PL
878-3867 FAX 878-6146
---