Mason Congregational Church Mission:
A welcoming Christian family; worshipping, growing, and serving all in Christ's love.
On Oct 21, 2015 Mason was honored to have our NH Governor, Maggie Hassen, and the NH Executive Council come to Mason for one of their 'road trips' to hold their regular meeting. Our own Reverend Veronica was asked to begin the meeting with a prayer. If you were not able to be there, here is the very special prayer she shared.
Loving God, who wills wholeness of spirit and the health of all creation, we gather this morning and offer our sincere prayer to you. We are in the presence of decision makers this day. May all our decisions be compassionate, wise and creative. May they enlarge and improve rather than diminish and divide.
Thank you for the youth who are present to share their gifts with us this morning, and to keep our eyes open to the importance of their future. It is a joy to be in the company of their fresh eyes and energetic spirits.
We meet this morning in this place during your most beautiful season. Teach us to care for what we are privileged to share in Mason. Make us good stewards. Show us how to best respect this earth in our care. Open our minds and our hearts to how we can best express your love for us in how we conduct our daily lives and govern what is in our charge.
May we be kind to each other. May we become more vigilant in our duties. May we use our opportunities well. Bind us together. May our purposes always be expressed with honor and humility. We ask these things this morning through Christ's own example. Amen
Save the Date:
Fall Church Cleanup Saturday Nov 7, 9am to noon. A lunch will be served to all the workers, for renewing your body, along with the fellowship that renews your spirit. Bring rakes, gloves, or whatever you think you might need!
Bring an item for the St Vincent DePaul food pantry in Greenville when you come to the Community Supper. Dry goods, as well as canned goods are welcome.
Community Supper November 12 5:30 to 7 pm Meat or Vegetarian Chili, with salad, and breads, as well as the groaning table of plentiful desserts!
Thursday Evening Bible Study After many weeks of studying Genesis, further study will continue in January. We will look forward to continuing the exploration of the Great Book.
Coffee House on November 21 Doors open at 6:30, music at 7pm. Derek Russell Fimbe, A young lad who possesses a fine talent to write and perform his own material. He haunts the Union Coffee shop on South Street in Milford. This is the business he, his brother, and their family started last fall. When I first chatted with Derek he was working hard with the family to make this dream a reality. He made it clear to me that one aspect of his dream was to fulfill his passion for sharing live music.
Thanksgiving Eve Service at Mason Church. November 25 at 7pm We will be hosting the worshipers from Brookline Church when we gather to be grateful. Be sure to mark your calendar to be a part of this special worship service.
November 29 is the first Sunday of Advent. We will light the first candle of our Advent wreath and begin the prayerful waiting of this season. We will need a tree for the sanctuary, and greens for decorating the church which we will actually put up on Dec 5, the day of the town greening.
Sunday School Thank you to Marlene Damery and her volunteer teachers for ongoing care.
Thank you to Halbrook Family Our new church sextants who are sparkling at this job!
Do you have an update for Church Directory: Send corrections or additions to miscott39@gmail.com Email Michelle if you would like a copy of this directory.
Yarn into Prayer Shawls! Join the knitters of Mason Church in the prayerful knitting. If you know someone who needs the warmth and prayers of a shawl please contact: Susan Suokko at Usercat2@comcast.net or 941-920-0270 or Michelle Scott 878-1680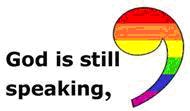 Are you listening? Set some time aside to be fully awake.
Keep Informed about the Pipeline-through-Mason issues by going to meetings every Monday evening. And visit these websites www.nhpipelineawareness.org and http://masonnh.us/pipeline-project-information/ for information and maps. Contact Kathy Chapman 617-459-6487. Now that the weather is colder, we will be meeting at local houses to avoid having to warm the Fellowship Hall, so call if you plan on attending a meeting.
Curt Dunn Curt has just celebrated his 80th birthday on October 31. Most of Mason helped him celebrate, but if you missed that day, it's not too late to send him wishes! We are especially grateful to Curt for contributing generators to Mason Church. These will be used when we have our next power outage to provide a community location where people can come to get warm, cook a meal, use the facilities. A huge thank you to Curt now, and so many of us will be grateful in the future as well!
Arthur Rafter is always in our thoughts. Write or call him, as he misses us, maybe as much as we miss him. Arthur, c/o Jane and Gary Goodhart, 19 Meadow Lane, Pleasant Valley, NY 12560. Phone # 345-635-1405
Keep Cindy Tibbetts in your prayers. Cindy's service dog will soon be here, and may God bless the many who contributed to this effort of love and caring. Give Cindy a call at 809-2036 or 878-3904 to see if she needs a ride, some company, etc.
Please correct street address for Laila in your address book. Have you sent Laila a card, or stopped by for a visit recently? She is always in our hearts, but I bet she would love to know it. Laila Washburn, c/o Brett Kivela, 25 Will Road, New Ipswich 03071. Although visitors are welcome from 10am to 7pm, it is good to call first. 878-3065
Zebadiah Kellogg Roe would love to have visitors. You do have to go thru an approval process in order to visit him in Concord Prison. Ask Pastor Veronica or Michelle how to go about that. You can send him a note, NO cards, or postcards (the prison believes there can be drugs in those…) and his address is DOC 85564, PO Box 14, Concord, NH 03302. Mail is so welcome, as are clippings of articles you think might interest him.
Marcia Osborn She was an active and beloved member of our church. She moved to Peterborough to avoid winter driving and be closer to family. And now her family has moved to Charlotte, NC. Her new address is Waltonwood Apt 316, 11945 Providence Rd, Charlotte, NC 28277 Drop her a line!
Linda and John Lannin have moved to Mont Vernon. We hope that Linda and John will continue to be members in this their 'home' church. Their new address is 13 Westgate Rd, Mont Vernon, NH 03057 Phone # 554-8914 Thank you Linda for another wonderful Halloween "Trick of the Trunk" Over 80 children participated.
In honor of the veterans of all wars… we remember them in their pain, in their renewal, and return to us.

Gentle me, Holy One, into an unclenched moment,
a deep breath, a letting go of heavy experiences,
of shriveling anxieties, of dead certainties,
that, softened by the silence, surrounded by the light,
and open to the mystery, I may be found by wholeness,
upheld by the unfathomable, entranced by the simple,
and filled with the joy that is you.
Written by Ted Loder

Do you know someone who needs spiritual support or other support, of the pastor and deacons? Please call, your church family may be able to help. Leave a confidential message for the pastor at 603-878-1684 or on her personal phone at 213-6368.
Any news items, comments, or things you would like to share: contact Michelle at 878-1680 or miscott39@gmail.com