Mason Congregational Church Mission
A welcoming Christian family; worshipping, growing, and serving all in Christ's love.
From the desk of the pastor: September 23rd is the start of Autumn. All the outdoor activities of the members and friends of Mason Congregational-UCC will begin to move inside with their suppers and meetings. All the church events will take a tone more in keeping with the outside changes in the air.
I came across a poem by Thomas Merton called: Natural History. It describes well how the natural world is in tune with God's caring plan for all of us. So, I decided to use a bit of it here:
There is a grey wall, in places overhung
With the abundant surf of honeysuckle:
It is a place of shelter, full of sun.
There, in the middle of September,
In the vintner's workdays
When the skies begin to change,
Putting away the steams of August 'til the air is loud with blue,
The creeping things, in the wise diligence of an ascetic season,
Have worked their small momentous wonder,
Prepared their winter's sleep.
O Saviour! How we learn Your mercy and Your Providence,
Seeing these creatures in their tiny and tremendous labour:
Each one diligent and alone
Furling and arming himself in a grey case, the colour of the wall.
Who told these six or seven creepers how to hasten to this place, this safety,
Measure the quality of the obedience
With which their natures hear Your thought and come… T. Merton
We take our activities indoors as the little creatures do. But we must remain obedient to God's will for us as the little creatures in Merton's poem do. There will be many things going on at Mason church. As it gets chillier don't stay indoors. Call your neighbor, your friends, and bring them with you. Keep an eye on each other as the weather becomes colder. Keep this Pastor in the loop. Call me if you want me to visit. Drop into the office on Monday, Wednesday, or Thursday. We can have a chat. I have met so many of you. There are still so many more of you I want to know better. You have a strong and vibrant faith community here. Let's travel into God's future together. Pastor Veronica Church office 878-1684 or Pastor Veronica 213-6368
"Let the word of Christ dwell in you richly, teaching and admonishing one another in all wisdom, singing psalms and hymns and spiritual songs, with thankfulness in your hearts to God." Colossians 3:16
Save the Date:
Community Supper October 8th 5:30 to 7 pm This is our traditional Harvest Supper with all the trimmings—Roast turkey, stuffing and gravy, mashed potatoes, winter squash, and vegetables. Crowned by the famous apple dessert.
Run for the Poor, Oct 10. You can call or email Steve Tamulonis who is running and taking pledges for Mason Church. You can still pledge after the run if you want!
Coffee House on October 17 at 7pm Featuring Bob Pope
Bob Pope started learning how to play the guitar in 1960 while living in Puerto Rico. He was strongly influenced by local, Spanish, classical and flamenco guitarists, as well as the '60's era folk boom. Don't miss the chance for live music in your hometown.
October 15 in Milford All day seminar by Office of Mayor of Nashua on Drug Prevention and Treatment. Join Pastor Veronica in attending this seminar at Rivier College Dion Center from 8:30 to 4:30. Call the Mayor of Nashua office, Rivier College, or Pastor Veronica for more information.
October 18 Baptism of Miranda Damery Join us during worship service for this special occasion, as we welcome Miranda.
October 24 United Church of Christ Annual Meeting in Concord 8-4pm See Pastor Veronica for registration. This is a wonderful way to connect to our friends in Christ from all over the state.
Tailgate Halloween on October 31 from 6pm to 8pm. If you would like to participate, bring some treats, open your tailgate, decorate it if you wish, dress up in costume or not, and enjoy the camaraderie of the excited little children, and the nearly excited adults. Set up by 5:45 if you can.
Do you have an update for Church Directory: Send corrections or additions to miscott39@gmail.com
Yarn into Prayer Shawls! Join the knitters of Mason Church in the prayerful knitting. If you know someone who needs the warmth and prayers of a shawl please contact: Susan Suokko at Usercat2@comcast.net or 941-920-0270 or call Linda Lannin 554-8914
Adult Study Groups Next meeting is Thursday, October 15, at 6:30 pm with study centering on Genesis 1-11. Contact Pastor Veronica at 878-1684 for more information.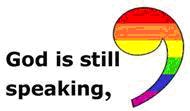 Are you listening? Set some time aside, walk in the fall colors, be fully awake.
Keep Informed about the Pipeline-through-Mason issues by going to meetings every Monday evening. And visit these websites www.nhpipelineawareness.org and http://masonnh.us/pipeline-project-information/ for information and maps. Write a letter to the Federal Energy Regulatory Commission(FERC), and go to www.Mason-NH.org/FERC_COMMENTS.pdf to read some of the letters that have been sent in.
Arthur Rafter is always in our thoughts. Write or call him, as he misses us, maybe as much as we miss him. Arthur, c/o Jane and Gary Goodhart, 19 Meadow Lane, Pleasant Valley, NY 12560. Phone # 345-635-1405
Have you sent Laila a card, or stopped by for a visit recently? She is always in our hearts, but I bet she would love to know it. Laila Washburn, c/o Brett Kivela, 7 Will Road, New Ipswich 03071. Although visitors are welcome, it is good to call first. 878-3065
Keep Cindy Tibbetts in your prayers. Cindy needs a service dog who can give her an alert that she is about to have a seizure. Isn't this amazing? To help contribute to this effort you will find a jar in the entrance to Fellowship Hall, or contact a deacon or Pastor Veronica. Give Cindy a call at 809-2036 or 878-3904 to see if she needs a ride, some company, etc.
Zebadiah Kellogg Roe would love to have visitors. You do have to go thru an approval process in order to visit him in Concord Prison. Ask Pastor Veronica or Michelle how to go about that. You can send him a note, NO cards, or postcards (the prison believes there can be drugs in those…) and his address is DOC 85564, PO Box 14, Concord, NH 03302. Mail is so welcome, as are clippings of articles you think might interest him.
Marcia Osborn She was an active and beloved member of our church. She moved to Peterborough to avoid winter driving and be closer to family. And now her family has moved to Charlotte, NC. Her new address is Waltonwood Apt 316, 11945 Providence Rd, Charlotte, NC 28277 Drop her a line!
Linda and John Lannin have moved to Mont Vernon. We will welcome the family who purchased their house, and hope that Linda and John will continue to be members in this their 'home' church. Their new address is 13 Westgate Rd, Mont Vernon, NH 03057 Phone # 554-8914
St. Vincent DePaul—Food Pantry, is having a Run for the Poor on Oct 10. Contact Steve Tamulonis for sponsoring him, or to join in the run or walk 3.1 miles. Steve is at tamufam5@gmail.com or 878-4947
Do you know someone who needs spiritual support or other support, of the pastor and deacons? Please call, your church family may be able to help. Leave a confidential message for the pastor at 603-878-1684 or on her personal phone at 213-6368.
Any news items, comments, or things you would like to share: contact Michelle at 878-1680 or miscott39@gmail.com
---
Post has been updated with a couple of late entries