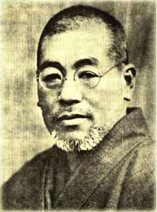 Join us at the Library for a Reiki/Energy Healing Program with Karen Hayes
Tuesday, October 6 from 7 to 8 pm.
This program will be in the Common Room of the Mann House 16 Darling Hill Road in Mason.
For futher information contact the Library 878-3867
Thank you,
Sue Wolpert &
Mason PL Staff
---

If you're curious what the photo has to do with this, google "Mikao Usui".