We'll probably catch it for sharing this, but it was too good to pass up; and reporting it is way more fun than reporting on Mason town politics.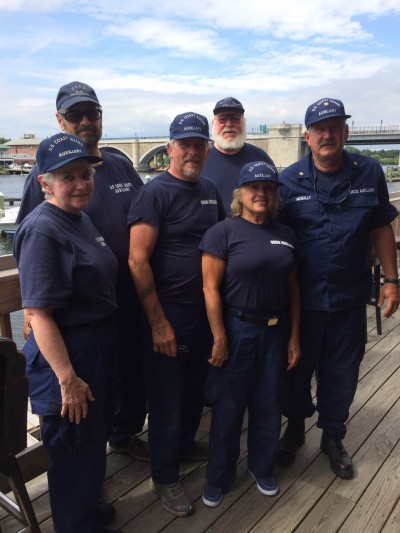 Great news! Marty and I passed our Boat Crew certification for the USCG Auxiliary! After six months of classroom and on the boat practical training, we are officially Boat Crew for safety and watch patrols. Last Saturday we had our final training on two boat tow, side and bow and man overboard- retrieval, etc. very exciting!! Learning all this has really given my self esteem and confidence a huge boost.
I'm attaching a picture of us after the training session. We're with two examiners, our Mentor Sterling (he's the one who looks like Santa Claus!) and another trainee.
Lots of good life left after leaving the town office….
Take care!

Looking like Santa Claus is getting out of hand!